** Shaw's Garage is closed on Fridays for the summer until Labor Day ** Summer Hours: Mon-Thur 8am-5pm. Fri, Sat, Sun: Closed
HDPE Ground Protection Panels
Do you need to protect the ground on your job site when operating heavy equipment?
Shaw's Garage is now selling HDPE Ground Protection panels in 3'x8' sheets with handles, to use instead of plywood.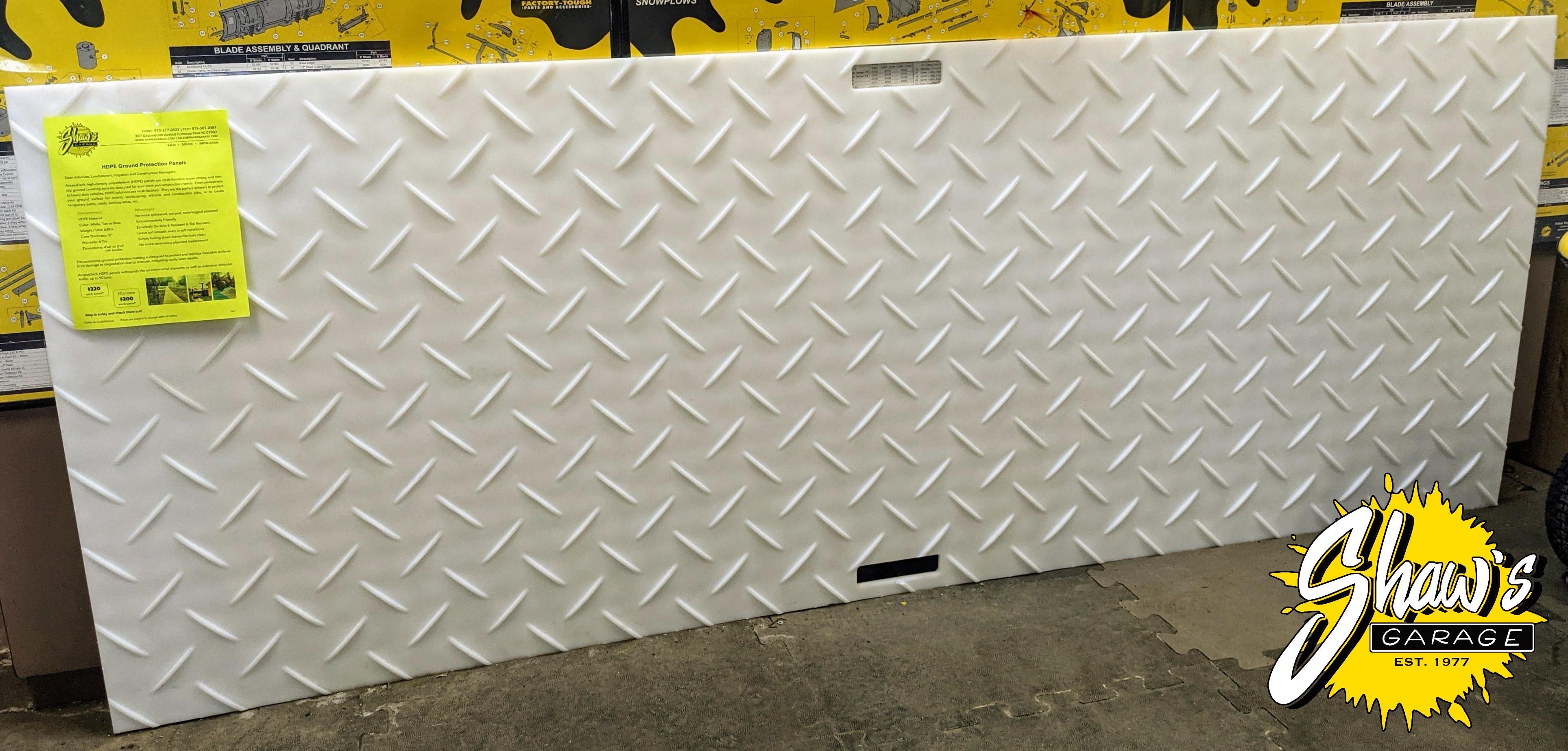 $220 a panel. *10 or more ~ $200 a panel* Sales tax is additional. Prices are subject to change without notice
AccessDeck high-density polyethylene (HDPE) panels are multi-function super strong and non-slip ground covering systems designed for your work and construction needs. From pedestrians to heavy duty vehicles, HDPE solutions are multi-faceted. They are the perfect answers to protect your ground surface for events, landscaping, arborist, and construction jobs, or to create temporary paths, roads, parking areas, etc.
The composite ground protection matting is designed to protect and stabilize desirable surfaces from damage or degradation due to overuse, mitigating costly lawn repairs.
AccessDeck HDPE panels withstands the environmental elements as well as extensive vehicular traffic, up to 90 tons
---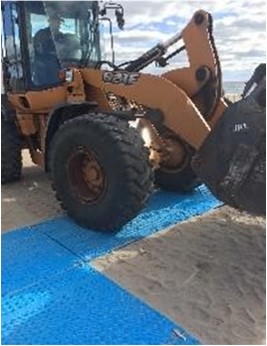 Characteristics: Advantages:
HDPE Material No more splintered, warped, waterlogged plywood
Color: White (lets light thru) Environmentally Friendly
Warranty: 6 Years Simply hosing down leaves the mats clean
Weight / Unit: 62lbs Extremely Durable & Resistant & Slip Resistant
Core Thickness: ½" Leave turf smooth, even in soft conditions
Diamond Plated Tread Build a working platform in minutes
Dimensions: 3'x8' with hand holes No more continuous plywood replacement
************ IN STOCK and ready for pickup. Stop in today and check them out! ***************